It's saterday evening. Our last evening in Holland, in the house of my parents. Tomorrow, we'll fly back to Buenos Aires. We planned to spend the december holidays in december with friends and family. But we went a little earlier than planned, because my grandmother was dying. After the funeral and all heavy emotions that come with something like that we 'did' the holiday-parties in a very high speed. To give you a little impression of (way to warm) december in Holland, we're writing this article about our december in Holland.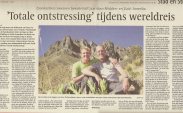 Article in the local newspaper Noord Hollands Dagblad. 
We spoke to a journalist of the local newspaper. And, on the last day, they published the article. Also on their website you can see a part of the article. For the realy interested, click on the small picture of the article, to get the full version. .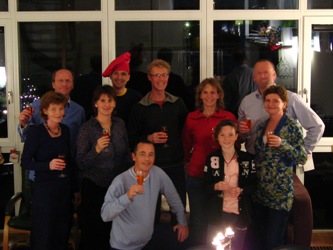 Sinterklaas and Christmas
We came to Holland to celebrate ofcourse Christmas, but also "Sinterklaas". And that's very dutch, in short: A bishop (originaly from Turkey) comes from Spain by boat with his black helpers.On the boat they have presents and they deliver them on the 5th of december. So on that night we make presents for each other. The present is often wrapped in a kind of disguise, a "surprise", telling something about the receiver or what happend that year. Often there is also a rime, to tell some joke about the receiver of the present. So for example, for your father, who still didn't finish the construction of the bathroom, you make a nice small bathroom in scale, accompanied with a rime to teas him with this. It's a nice tradition to be with each other and tell some jokes and stories about the year. This year we did not have to much time to prepare "surprises" and rimes, so it was a bit leaner than normal, but we still celebrated it. After that we did the Christmas like we did that normaly. Christmas-eve with friends, and 1st and 2nd Christmas day (yes we have 2 chrismas days) with our parents. Very handy, 2 christmas days, to visit parents of both sides! See the pictures of  Sinterklaas, Christmas eve with friends, 1st Christmas day with Piet, and 2nd christmas day with my parents, and other visits to friends and family in the  op bezoek bij ….. fotoalbum.
Getting some rest with Rob and Manon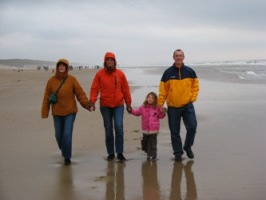 After all these busy days, we had a little rest, staying with our good friends Rob and Manon and their beautifull daughters Naomi and Elena. We stayed with them in their new hous in a new area of Zaanstad, Saendelft (see below some pictures of Saendelft), we drank Robs wiskey, played with the daughters, went to the ferrytail-forest in Enkhuizen, went to the beach at Egmond and celebrated Newyears eve. It were some very nice days with friends, like we hadn't been away for more than 2 years, very relaxing. See the pictures in the album staying with Rob and Manon.
And how beautiful is Netherland
Beside seeing friends and family, partying and arranging things, we also had some time to enjoy the scenery of holland. Below you can find some of the pictures we made last 1,5 month in the Netherlands. These pictures are devided in sub-albums in the December 2006 in Nederland album, but mainly in the album Nederland in December and Saendelft.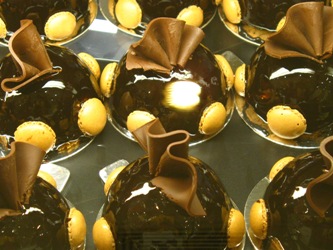 Great cakes in the Bijenkorf shop, Amsterdam                                       Mosk in Ridderkerk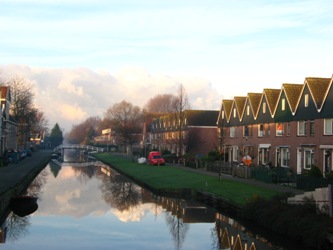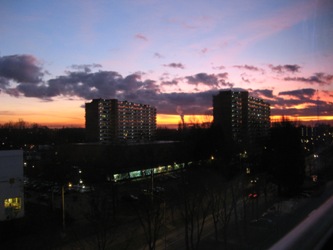 The Papanpad in Zaandam, new houses in an old Zaans style                 View over Zaandam from the `Vermiljoenweg`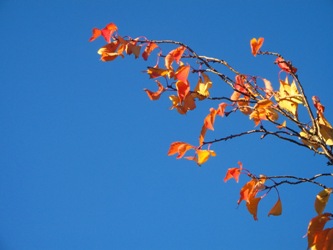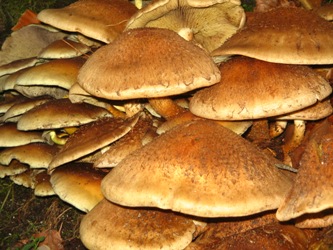 Tree in autumn colours                                                                                Mushrooms in the forests near Leusden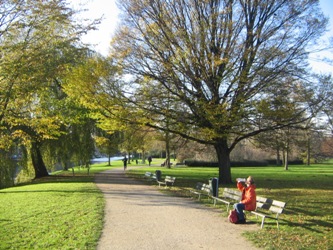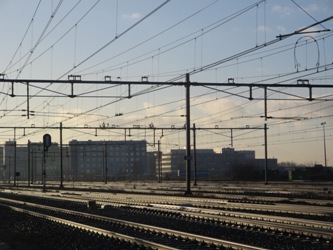 On a bench in a parque in Amsterdam                                            The railways through Zaandam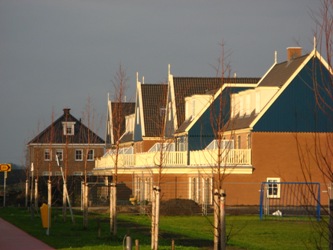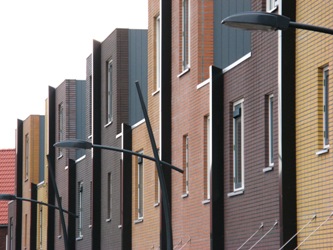 Saendelft                                                                                                       Saendelft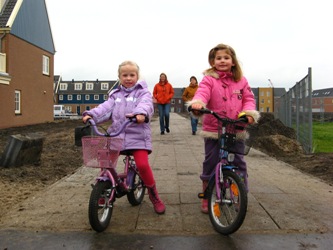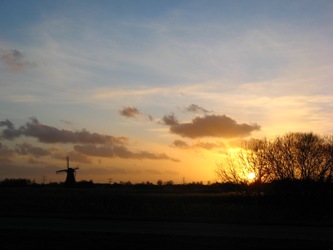 Kids on the bike in Saendelft                                                            The Westzijderveld early in the evening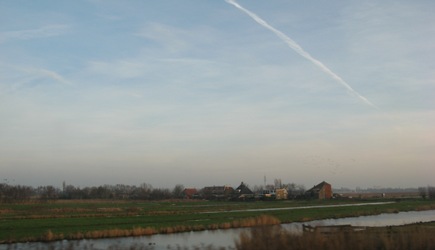 The Guisveld
And now, a good 2007!
With these pictures, we want to end this article, and wish you a beautifull and great 2007. Tomorrow we're back on the road, together with our friends Machiel en Rudina we'll fly to Buenos Aires, Argentinie!
Hasta Luego!
Bas en Eelco