We're in a new country, with internet connections not that good as in Guatemala. So after spending a lot of time in the internetcafe to get the pictures uploaded and the story written in dutch the spirit is gone to do it all in english too, sorry! So here are just some pictures and the links to the photoalbums: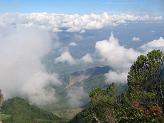 Highest man and woman in El Salvador
We climed the El Pital, highest point in El Salvador, after visiting Metapan and Las Pilas. See pictures:  here
No art!
We also wanted a painting from El Salvador. Fernando Llort has inspired a whole village with his style. The paint it on everything except on canvas. So we have to do it with the photo's we took.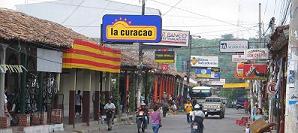 Chalatenango
Not a very special town, but during the war an important base for the army, which is visible through the military base in the middle of town.
See pictures here.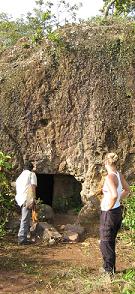 Jezuits and Tatus in Arcatao
Arcatao is a village in the mountains. During the war terrible things happend here. We stayed at the Jesuit centre. They supported the people a lot during the war. See the photo's of Arcatao.
Plans
We write this in Suchitoto, a nice village with big touristic oportunities. After this we'll be heading for the capital, San Salvador. Hasta Luego!
Greetings,
Bas and Eelco